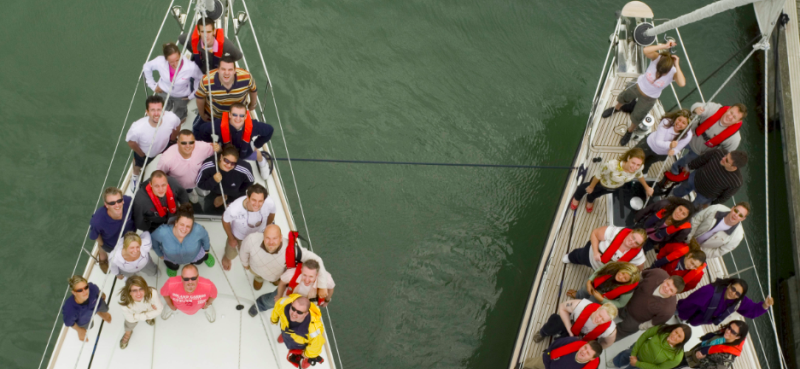 We provide exclusive fleet of yachts to choose from which can be selected based on the tone of the event and the number of people expected. A corporate yacht party, with an amazing view keeps a positive environment that will surely impress the clients. The rocking waves and the soothing wind will distress your employees on yacht and make them more motivated. Companies may prefer small yachts for corporate events which involve team interaction, or go for a massive spacious cruise with an amazing theme; exotic cocktails and a wide spread of delicious food items for a larger corporate event on yacht

A well-maintained yacht, which cruises out in the lush scenic beauty of Goa, our well trained staff at your service and flexible packages for booking makes us the most sought after company for Goa yacht hire. Our yachts are the prime choices when it comes to opulent parties because we believe in providing the best to our customers.
Corporate Events in Goa
Goa is known for the various water activities. You can always find different types of yachts like private yachts, luxury yachts, speed boats and Jet Ski. Hiring yachts can always help you enjoy Goa at its best. So your employees and even the clients can enjoy in Goa, to make relationships stronger.
Are you planning to organize a corporate event in Goa? We understand how important this corporate yacht event is for you. Thus, we ensure that you are involved and aware of every minute detail that goes in the making of this event. With us, you can be assured that this event will be an unforgettable one.
Hiring a boat can be perfect for you as we can help you customize it according to your event. Events on the beach make people more enthusiastic and help to open up their mind to generate fresh ideas. It also helps in team building which ultimately turns out to be a perfect get together. Providing best service with best rates has always been our priority. For further details you can contact our manager.